About Us
Cornerstone Chiropractic – Your Foundation To Health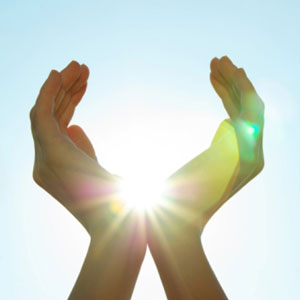 Dr. Busse established Cornerstone Chiropractic in September 2001, and we've been in the same location ever since. Our address is centrally located at 2525 W. 16th Street, and we love being in the heart of Greeley! The mission of Cornerstone Chiropractic is that we truly desire for our office to be your foundation to better health. Dr. Busse believes that when we have a health challenge of any type, we should always give the body the chance to heal itself first through the use of chiropractic care, combined with exercise, good nutrition, reduced stress, and proper rest.
A Journey to Better Health for Your Family
Cornerstone Chiropractic is a family practice where a wide variety of patients enjoy the benefits of chiropractic care. From the youngest patient who is just a few days old, to the oldest of seniors, patients of all ages enjoy Dr. Busse's safe and natural approach. There is no better place for anyone to begin a journey to better health than at Cornerstone Chiropractic.
Treating The Whole Person
Dr. Busse has worked hard to earn additional credentialing as a Certified Chiropractic Sports Practitioner® as well as a Certified Chiropractic Extremity Practitioner. His professional expertise in these areas combined with a special interest in treating the whole person has benefitted Dr. Busse's patients. He has treated conditions such as plantar fasciitis and carpal tunnel syndrome with great success. He has also provided relief from knee pain, shoulder pain, and hip discomfort. Chiropractic care is well known for treating headaches, back pain, and neck pain, and Dr. Busse considers it a privilege to help his patients find relief for these conditions.
The Joy of Total Body Wellness
Dr. Busse's greatest enjoyment in chiropractic comes from seeing his patients experience greater health and vitality as their nervous system is optimized. People are amazed to see the far-reaching effects of a healthy spine for total body wellness! Often during a chiropractic appointment, Dr. Busse performs muscle testing to assess a patient's condition. During these tests, patients are often surprised to find out they have a weakness in a particular area, and they are in awe when their strength immediately returns following a chiropractic adjustment!
MEET DR. BUSSE »
This is just one example of the joy and excitement that Dr. Busse experiences every day as a doctor of chiropractic! Educating patients that chiropractic is not simply for low back pain (although it's great for that, too!) is truly a highlight of our practice! Contact us today to get started!
---
About Cornerstone Chiropractic | (970) 352-9277